What Exactly Are Red Blends?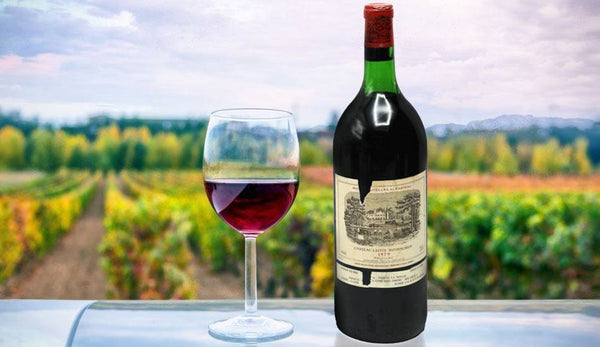 How times have changed! Writing in November, 1974, the longtime wine columnist for the New York Times, Frank Prial, opined about "the Gallo Winery's new line of varietal wines, first introduced a month ago." His topic was not the "expensive varietals," but rather wines with nationwide distribution and an affordable price for everyday enjoyment. Noting that a few other wineries had also very recently climbed on the varietal bandwagon, he defined: "Varietal simply means made from a specific variety of grape, the Zinfandel, for instance. Heretofore, most inexpensive California wines were what the industry calls generics. A generic wine is a blend, usually of wines from the less expensive grapes. American‐made wines that are called Burgundy, Chablis, or Rhine wine are generics."
The great American transition to varietals from white or red blends had begun! "California's viticulturists and oenologists," Prial informed, "have found ways to grow fine grapes in hot climate. They have learned, too, to extract very good wines from these grapes." He noted innovations as well. "Most of the Giumarra wines will be vintage dated," Prial said. And, for the Gallo line, "The bottles are corked," referring to the closure, not any taint.  The price? $1.89 per bottle for Gallo and "the LaMont and Giumarra wines will retail for around $2 a fifth."
The blends "called Burgundy, Chablis, or Rhine" in the early 1970s were California-produced wines that attempted to resemble the European wines of the same name, or appellation, which today is either illegal or unthinkable. Red blends were, until the 1970s, the rule in winemaking on both sides of the Atlantic, although ironically California winemakers made "Burgundy" wine from blending, whereas in namesake Bourgogne the vast majority of white and red wines were (and are) mono-varietals made from Pinot Noir or Chardonnay. In any event, varietal wines became popular with both the public and winemakers over ensuing decades. Even French, Spanish, and Italian winegrowers began making and labelling wines with varietal names; "Pinot Noir" from AOC Burgundy is now a common sight when you buy red wine online.        
Despite varietal popularity, red blends, however, still dominate Old World fine wine and hold their own in the New World, including California, as well.
What Kinds of Red Blends Are There? 
Prial wrote: "Eventually, the Gallo Riesling will become a varietal, too," a statement that seems to have a logical consistency problem. Amazingly, in retrospect, what he meant was that Gallo produce a wine called "Riesling" that contained less then 51% Riesling. "A company spokesman said there was not enough of the Riesling grape available at present to include it among the Varietals," he reported, but it was still marketed with that name as a "generic" blend. Laws have changed too, and today this would be impossible.
Blending expresses the winemaker's art and even today, wines labelled as varietals can, in most cases, have 15-25% of another grape blended in. Before World War II, field blends were common in both California and Western Europe. Some still exist. The 2020 Little Trouble Heritage Field Blend from Lodi is an example. Here, the vineyard contains a diversity of different grape varietals. The entire vineyard is harvested and the resulting red wine bottle contains a fermented must from that particular mix of vines, a red blend based on what was in the field that year.
Most red blend wines, however, are achieved in the winery under the very precise direction of the winemaker who first ferments varietal wines separately and then mixes them together to achieve a desired result. In the New World generally winemakers can blend together whatever they want, including red wine with white wine in some cases. Shiraz with Viognier, for example. In Europe, appellation regulation typically restrict the varieties that can be used, usually based on history in the region.
What Are Bordeaux Blends? 
A Bordeaux red wine bottle is the prototypical example. In fact, California and Washington produce many "Bordeaux blends." This means that wines from the red wine grape varieties allowed in the Bordeaux AOC, typically Cabernet Sauvignon, Merlot, and Cabernet Franc (but also including Petit Verdot, Malbec, and Carménère), are mixed to produce a red blend with a flavor, mouthfeel, and often capacity for ageing that came to define Bordeaux wine over the centuries. A great example is the 1979 Chateau Lafite Rothschild Pauillac, a magnum that someone should snap up! A more affordable example from California is the 2019 Francis Ford Coppola Diamond Collection Claret, which contains 85% Cabernet Sauvignon, 13% Petit Verdot, and 1% each of Petite Sirah and Malbec. Claret is the historical English name for red blends from Bordeaux, typically from the Medoc, but also including Graves and elsewhere. The Coppola wine is interesting because being a Claret-like red blend is more important to its identity as a wine than labelling it as a varietal Cabernet Sauvignon, which would be allowed given its 85% Cab contents.  A similar wine from Washington State is the 2017 Figgins Estate Red Wine from Walla Walla Valley.
Varietal wines are valuable and interesting. Prial noted in 1974 that, in the U.S., "there are 93 different firms making and marketing Zinfandel wines; 88 with a Cabernet Sauvignon and 72 with a Pinot Noir." Hard to imagine today! But red blends, the historical heart of most winemaking, will continue to delight consumers and provide winemakers with the capacity to express vinous perfection.
Did you enjoy learning a bit about red blends and wine history? Read Bottle Barn's other informative wine articles and leave a comment below!
By Charlie Leary
---