How to Order Wine, Beer and Spirits for Store Pick-Up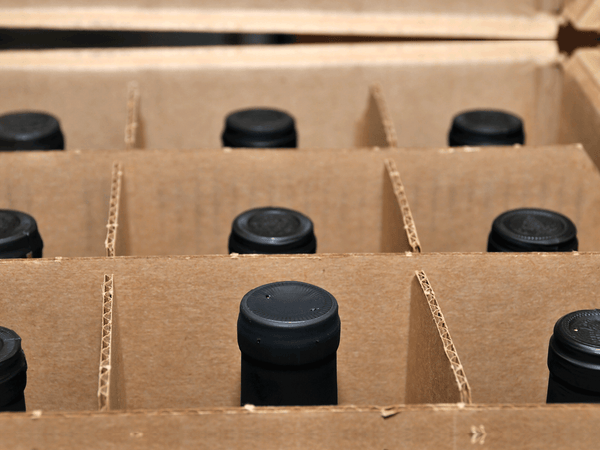 As we continue to navigate daily life during COVID-19, the launch of our In Store Pick-Up program has become a popular choice for many. Whether you are minimizing your time spent indoors or just trying to save time while running errands, ordering online at Bottle Barn for In Store Pick-Up is a great option. 
To place an order, add the bottles you are interested in to your cart on the website. Confirm the items in your cart by clicking the shopping cart icon in the upper right hand corner. On this page you can confirm the quantity of each product you have selected, change the quantity or remove the product entirely. On the bottom left hand side of the page you can also get shipping estimates, add notes or instructions, and even select a requested ship date. When you are ready, hit the black Checkout button in the lower right hand corner. 
You must enter both an email and "shipping" address at this point. For In Store Pick-Up we will not ship to the address on file, but including a Northern California address verifies you are local and able to pick-up. If you are not local but still would like to order for pick-up, you can alternately use our store address instead. Once all the information is entered, hit the black Continue to shipping button. 
Now you will see In Store Pick-Up (Minimal Contact) listed as a "shipping" method. Make sure it is selected and then click the black Continue to payment button.
If you have any discount codes or Barn Rewards, now is your chance to enter them in the Gift card or discount code box underneath where your items are listed. Enter your payment information and billing address and click Pay now.
Congratulations! Your order is now placed, and you will receive a confirmation email from support@bottlebarn.com. If you do not receive the confirmation email, add support@bottlebarn.com to your contacts list and email us so we can resend it to you. 
When you order is ready for pick-up, you will receive a second email letting you know. If you do not get this email within 24 hours, you may reach out to our team at support@bottlebarn.com for an order update. 
To pick-up your order, come to the store at 3331 Industrial Dr, Ste A, Santa Rosa, CA 95403. You can either enter the store to pick-up or knock on the metal door to the right of the main entrance and have the wine brought out to you. Be ready to provide your name and order number to confirm your order. 
IMPORTANT: Please confirm that all the items in your order are correct before leaving the property. If anything is missing or incorrect, please bring it to a team member's attention immediately. 
Thank you again for choosing Bottle Barn and if you have any further questions please don't hesitate to reach out! The quickest way to get in touch right now is by emailing support@bottlebarn.com.
---
1 comment
---
---