Semillon: A noble wine beyond Sauvignon Blanc and Chardonnay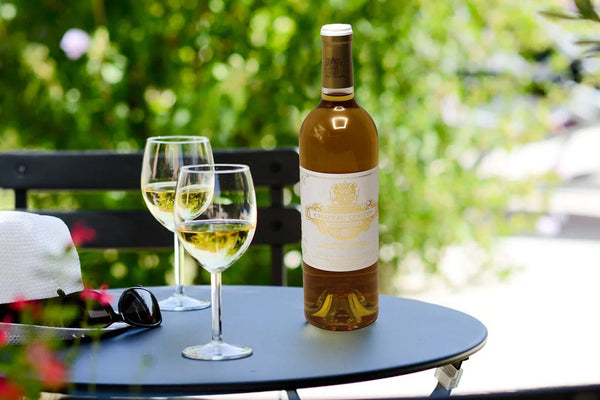 Beyond Sauvignon Blanc and Chardonnay, there are other superb white wine varieties. 
These long-standing white wine grapes have a significant history in international wine production. Specifically, an important one is Semillón, a variety of French origin that is also widespread in different wine-producing countries of the New World (United States, Australia, South Africa, Chile, and Argentina) that for a few years has been experiencing a resurgence. 
In Argentina, for example, its best expression is achieved in two very specific areas: the province of Mendoza and Patagonia, where it can be found in both dry wine and sweet wine styles, as a varietal and in blends. Semillon is also grown in different terroirs of Mendocino County. Here is everything there is to know about this variety to enhance your appreciation of these versatile wines when you buy wine online. 
What is the Semillón grape and what characteristics does it have? 
Semillón can produce wines that have practically all the virtues possible in a white wine: freshness, power, meatiness, elegance and an enviable ability to age. 
Unlike other fine wine varieties like Chardonnay, Semillón is not an incredibly adaptable variety; it grows well in regions endowed with a very specific climate. Owing to its thin skin, in very hot regions there is a risk that its grapes will become sun burned on days with extreme temperatures, which can lead to off flavors and aromas. Thus, its cultivation is restricted to those terroirs with great thermal amplitude in which sunny days are offset by cool nights, as is the case of the Bordeaux region (France), the province of Mendoza in Argentina, and areas of Mendocino. 
Semillón wine characteristics 
The main characteristic of Semillón is that the ripening of its grapes is very balanced, with a high sugar content and good acidity. This potential allows it to produce great sweet and dry wines, with an aromatic palette that varies from notes such as lemon, green apple, or pear to tropical fruits such as mango, white flowers such as chamomile, and outstanding notes of honey and fig. It is a wine with great personality and good volume that evolves very well in the bottle until it develops complex and elegant aromas. 
Best pairings with Semillón white wine 
To accompany a Semillón, as with all varieties, everything depends on the style of wine in question. In the case of dry wines, it combines very well with grilled fish, chicken with herbs, and pasta with mushrooms, for example. 
By contrast, its sweet vinous specimens are ideal for intense and pronounced flavors such as foie gras and blue cheeses. It's also perfect for German-style desserts like apple strudel. Semillon wines are truly versatile and special, reflecting the flavors and aromas of unique terroirs. 
When is it recommended to drink a Semillón white wine? 
Dry Semillón wines are perfect to drink as an aperitif or to accompany white meats. The sweet wines, by contrast, are ideal for the final course, both to combine with desserts of sweetness and balanced acidity, like fruit tarts, and for moments of reflection, chats, and intimacy as an after-dinner drink. 
Semillón wine serving temperature 
As with all other fine varieties, the serving temperature will depend on the style of wine in question. 
While for the sweet specimens the recommended temperature is slightly cool, between 47 and 50°F; a medium-bodied Semillón can be drunk between around 50-52°F, though 52 should be the maximum for both service and wine storage. 
What is the Bordeaux style blend? 
A Bordeaux-style white wine is a blend made with Semillon and Sauvignon Blanc typical of this French region. Among them, Sauternes wines are sweet dessert wines produced mostly from Semillon grapes with a slight contribution from Sauvignon Blanc and/or Muscadelle (a French vine similar to but unrelated to Muscat). They are rich wines, with a high concentration of sugar and a very characteristic aroma of honey. 
The great sweet wines made with this variety are "botrytised" by the intervention of a fungus, Botrytis cinerea, which promotes the raisining of the grape and increases the aromatic complexity of the wine. The most prestigious examples of these Semillon-based wines in the world ferment and are aged in oak barrels for up to three years. 
Here's some great Semillon wines and Semillon blends from your favorite wine store Santa Rosa: 
Semillon based wines are truly world class and well worth trying when you buy that next white wine bottle!
---