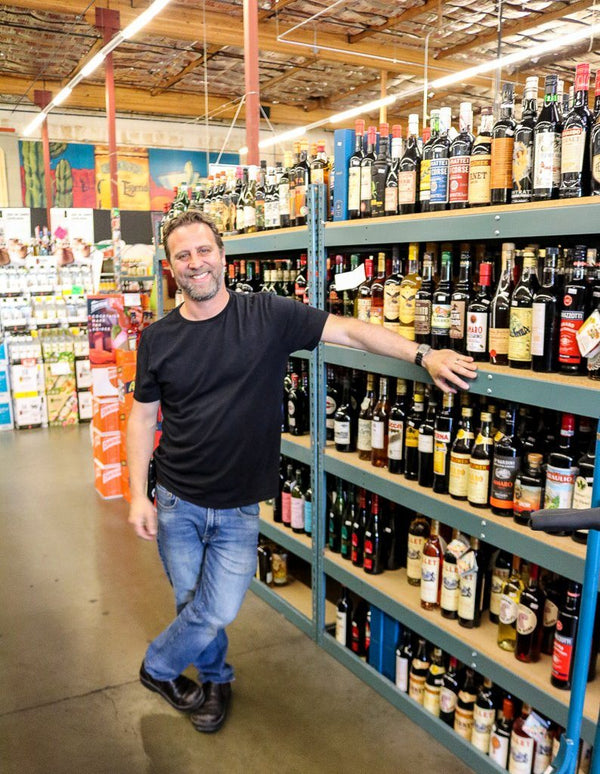 The name Jason is almost synonymous with Bottle Barn. Originally from New York, since 1997 he's been part of Bottle Barn and the Santa Rosa community.
"Twenty years ago. We used to put a bell 'Ring for Service'. Most days there were more employees than customers, and there was probably five of us."
Since then of course, times have changed. However Jason says it's just as fun as ever.
"I like the culture that has developed here over the years. I think most of us that have been here a long time don't think of it as a job. Bottle Barn's become a lifestyle. It affords us to do things outside of work and pursue our families and our other artistic endeavours, and it's just a fun place. The customers are great. I never feel like I'm at work it's just what I do."
Besides the vibrant, down-to-earth culture he's helped build, what's kept him here?
"Great ownership from both people that I've worked with. Both owners give the employees autonomy to do their jobs and trust that we know what we're doing."
Looking forward, he's very optimistic and excited.
"We have a lot of things in the works, some of them will be real soon and some of them will be coming up. It's awesome. Bottle Barn to me is a really cool place and if we can somehow expand that footprint that excites me."
Name: Jason Schneider
Role: General Manager, Spirits Buyer
Favorite Drink: Margarita
Fun Fact: Played Hamlet in a fifth grade play
Next time you see him, be sure to say hi!
---