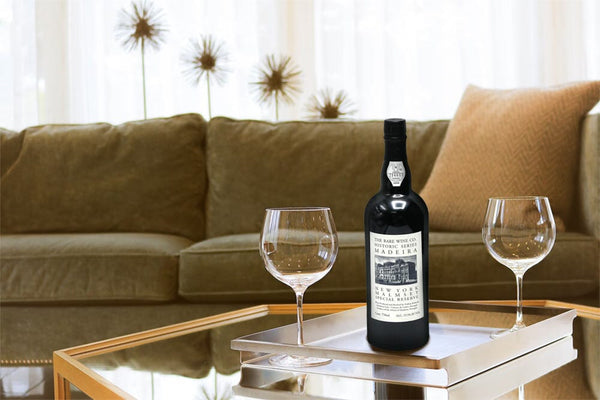 As a general rule, the Malvasia variety refers to the white wine variety, but there is also a red Malvasia that we will talk about later. In this article, we are going to focus on the original Malvasia, the white one. Within this there are two large groups: wines that have a slight aroma similar to muscatel and others that have a simpler flavor.
Where Did the Malvasia Grape Originate? 
Before starting to describe this type of grape, you should be aware that we are talking about one of the oldest grapes in the world. Depending on the expert you talk to, they will tell you that this variety comes from Asia or Greece. The exact place of origin is not clear, nor are the grape varieties that precede it, but its Greek origin is important. It is said that those responsible for introducing it in Spain, in the fourteenth century, were the Almogavars. These organized in guerrilla troops were dominated by the kings of the Crown of Aragon and settled on the coast of Valencia after the expeditions from Byzantium returned.
Several sub-varieties have emerged from this variety, owing to its great internationalization over centuries: Alarije, Chasselas, Malvasia aromatic, Malvasia Castellana, Malvasia pink, volcanic Malvasia and black Malvasia black. Depending on the production area in which it is made, you will be able to find one or another variety.
Today, there are not many regions still using this grape since its production is low due to its sensitivity, it tends to be very susceptible to various diseases, so little by little they are replaced by other stronger varieties.
Its cluster is medium in size and not very compact, it is extremely sensitive to rot, a fatal characteristic for winegrowing. The sensitivity of this grape means that not many bet on it, therefore the wines made with Malvasia are unique and very special.
It is an international variety as we can find it in Portugal as a protagonist in the production of Madeira wine, in France, Croatia, Slovenia and even in Brazil, but Italy is the main producer of this variety. In Spain, there is also a wide extension of vineyards. The autonomous communities of Castilla y León and the Valencian Community are the clear representatives, although Aragón, the Balearic Islands, Castilla-La Mancha, Cantabria, Rioja and Murcia also support it.
What Do Wines made with Malvasia Grapes Taste Like? 
Within this group we can find from the youngest wines made 100% with Malvasia grapes to aged and even reserve wines; in most cases, we also find Malvasia wines made with more than one variety. The young wines made with these grapes have greenish-yellow tones, while the aged wines are closer to golden tones. It has a high sugar content, which makes it perfect for making sweet wines. In this way, Malvasia wines withstand aging well.
Malvasia Wines to Sample 
Below are three very different wines of the Malvasia variety, which if you are addicted to sweeter, aromatic white wines, you cannot stop trying. Buy white wine online at Bottle Barn!
The White Domino Colar ("necklace") white wine was aged 50% in stainless steel and 50% in small used wooden barrels and bottled unfiltered and without additions. The ten-year-old Malvasia vines lay buried in limestone sand and clay. Production is under 1400 bottles because it is incredibly difficult to make wine in its home appellation. Despite the lightness of less than 11% alcohol you can still feel a salty intensity and fineness. It offers a light lemon color and aroma of fresh fruit, in the mouth it is soft and subtle with a light and harmonious finish.
Inside this white wine bottle is a dessert wine that scored 97 points from Wine Advocate! The 2009 Vin San Giusto, which comes in a half-bottle, is a sugary and syrupy wine. Glinting with copper highlights in the glass, this is a beautiful amber-colored dessert wine. "The wine is thick—so thick, in fact, you can actually feel it drip down the back of your throat millimeter after millimeter at a time," says Wine Advocate. It is a blend is 90% Malvasia and 10% Trebbiano, two white wine grapes. It has an incredibly long finish, and is made from dried grapes.
Madeira is often made from Malvasia, known as Malmsey by the English. This wine will last for decades; it offers aroma of almond pastry and dried fruits, with matching flavors. This Madeira has firm acidity and enticing smokiness. "Vanilla and white chocolate details emerge on the grippy, complex finish, revealing buttery accents," says Wine Enthusiast.
---