Considering Riesling Wine from All Angles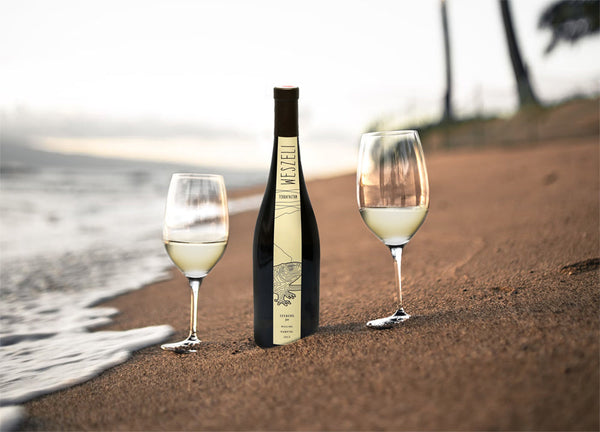 Writing in the New York Times recently, Eric Asimov termed dry German Riesling wines a conundrum. Australian Riesling are winning top awards at national competitions this year. In Canada, new wine appellations in the Okanagan include Lake Country, known for its Rieslings. Small wineries in Oregon, Washington, and California are honing in on producing distinctive, edgy Riesling wines. It's a mainstay of wine production in New York's Finger Lakes region.
It's a big Riesling world for a grape that terrifically expresses terroir and vintage, while also bowing to the winemaker's art but always bursting with aromatics. That may be the problem for some wine lovers who have yet to cozy up to wines made from this cool-climate grape, usually expressed as a 100% varietal wine, but in a myriad of styles. Are Riesling wines sweet? This has a lot to do with residual sugar in the wines as well, which, again, is subject to where it's made, that year's weather, and the winegrower's desires for the wine. This fascinating facet of Riesling, though, makes it worth exploring in detail through tasting, across the globe and in different sweetness levels, from dry styles to dessert wines.
Of course, in Germany, labelling for the sweetness is regulated, so distinctive is this a feature of these wines. Riesling comes from the Rhine River region, a water body that flows through Germany, but also Austria, France, and Switzerland, and you can buy Riesling wine from all four countries. As Wine Folly explains, in Germany's Qualitätswein quality level there's actually five sweetness levels:
Trocken/Selection: This dry wine must have ~9 g/l RS or less.

Halbtrocken/Classic: A "half-dry" wine will be slightly sweet, containing up to 12 g/l RS (up to 15 g/l RS for the "Classic" label)

Feinherb: This unofficial term describes an off-dry wine very similar to the Halbtrocken

Liebliche: This sweet wine can have up to 45 g/l RS

süß or Süss: You will find a sweet wine with greater than 45 g/l RS
There's also the ice wine category, "Eiswein," where the grapes, picked while frozen on the vine, can have more than 260 g /l of sugar, which is a lot.
This German example shows the variety found in Riesling wines, so ensure you know what you want before you order white wine online. California Riesling wine, too, can be super sweet, dry, or in-between.
Why is Riesling suitable for aging?
A Riesling's acidity, some of its phenolic compounds, and, yes, its sugar level all contribute to ageing potential and the capacity to change or gain in complexity when cellared. As the International Riesling Foundation reports: "In fact, the town hall of Bremen, Germany, stores various German wines, including Riesling wines, in barrel back to the 1653 vintage." Youthful flavors like pear and peach may maintain with age, but always with the addition of what wine experts call tertiary flavors including the famous petrol notes and even including beeswax, smoke, pine, citrus zest, and honey. Rieslings, dry or sweeter, can be great companions to Southeast Asian food, including Thai cuisine! Riesling ice wines are superb—desserts in themselves.
Bottle Barn has a great selection of Riesling wine, including not only California Riesling wine, but also options from across the globe.
Top five Riesling wines to try
From petrol to peaches, Riesling wines are awesome particularly for their diversity while always expressing identifiable varietal style. In the range from dry to semi-sweet, these wines combine perfectly with food, including pork and fish dishes, as well as anything with spice. A collector may want to grab the 2016 Trimbach Clos Ste-Hune Riesling from Alsace—there's just one white wine bottle left at the Bottle Barn!
Did you enjoy reading about Riesling wine? Let us know what you think in the comments, and feel free to browse a full selection of wine articles! A recent topic was Sauvignon Blanc versus Pinot Grigio: Two White Wine Favorites.
---