Winery Profile: J. Lohr Vineyards and Wines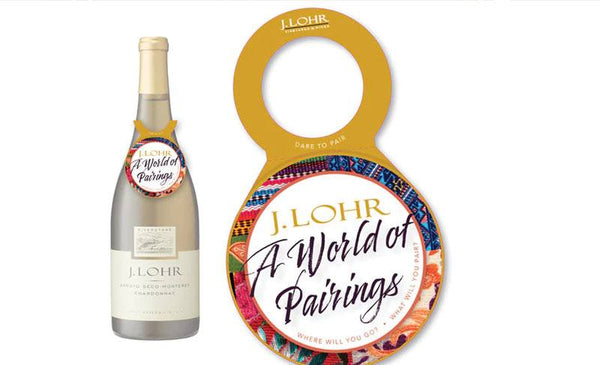 Lohr Vineyards and Wines have a 50-year track record on California's Central Coast as well as a vineyard in Napa County. "Vineyards and wines" is an appropriate phrase speaking to J. Lohr's commitment to both viticulture and distinctive winemaking from a company that remains family owned and managed after investing in local wine production starting in the seventies and eighties. "Growing the right grapes in the right place, not trying to follow every fad, making the wine in a style that nature gives us, using traditional practices but also bringing in modern technology," Jerry Lohr once said in an interview.
Jerry Lohr is the backbone of the story. With South Dakota farming roots, he knew agricultural geography and the importance of micro climates. A Rhodes Scholar, he also had a scientific mind (once working as a NASA scientist), the discipline of military training, and liked conducting experiments. His familiarity with French growing conditions—terroir—allowed him to seek out suitable land and then test out what grew well in a specific terrain. He pioneered Monterey's Arroyo Seco district by planting  11 different varieties to see which were most suited to about 280 acres of land he acquired there. The climate and Lohr's acumen helped naturally narrow it down. Fog and cool winds from Monterey Bay, well-drained stony soils, and a paucity of fall rains combined to produce grapes balancing fruit intensity and acidity. He chose just four with which to continue production: Chardonnay, Riesling, Pinot Blanc, and what he believed to be Gamay, later adding Pinot Noir, but only after finding an appropriate clone. 
The Gamay, U.C. Davis later determined, was really Valdiguié from southwest France, just as Zinfandel was identified by the same university's researchers to actually be Primitivo from Italy. It's well worth trying the results: the 2020 J. Lohr Wildflower Valdiguie, which receives extra vigilance for pruning and thinning to allow the fruit time to mature on the vine, giving the harvested grape natural acidity and expressive fruit character. Lohr actually used two different fermentation techniques to achieve perfect balance, creating a wine with great similarity to the best "Crus" of Beaujolais. It's a perfect red wine to serve slightly chilled, light-bodied, with soft tannins and fresh acidity similar to Morgon, Fleurie, and Moulin-à-Vent wines from France.
In the 1980s Jerry Lohr turned his eye to Paso Robles, long before it was famed for Cabernet Sauvignon and Merlot wines.  Making wine with Rhone, and particularly Bordeaux varietals was Lohr's next challenge—a very different feat from growing excellent Chardonnay and Riesling! Paso Robles' well-drained gravel soils, in places with chalky limestone, now makes it renowned as one of three California appellations producing varietal wines worthy of international acclaim, with a climate similar to Alexander Valley in Northern California's Sonoma County and the Rutherford district of Napa Valley. Lohr saw this early on, but what really convinced him of the grape-growing quality of this terroir was the diurnal temperature variation. "Paso Robles is known for fifty-degree temperature swings between dawn and afternoon," says Lohr. "Combined with the area's scant moisture, the resulting Cabernet fruit is intense and concentrated with forward fruit aromas and flavors – similar to its northern counterparts, but with riper and softer tannins." He should know. J. Lohr Vineyards and Wines also acquired 35 acres in the St. Helena appellation of Napa County specifically for producing distinctive Cabernet Sauvignon.
A great expression of Paso Robles terroir is the 2019 J. Lohr Los Osos Merlot, made with 85% Merlot, 14% Malbec, and 1% Cabernet Sauvignon. The Merlot grapes for this wine are found in the cooler Paso Robles district of  El Pomar, with well-drained and relatively poor soils limiting vine vigor, which lends concentration to the resulting beverage. This wine boasts a medium-dark color and ruby hue. "Varietal aromas of black plum, black currant, and violet are elevated by a light barrel signature of baking spices and toasted pastry," say the winemakers. "14% Malbec in the blend contributes aromatic notes of pomegranate and hibiscus flower while bringing juiciness to the palate."
Written By: Charlie Leary
---