Wine Region Profile: Alsace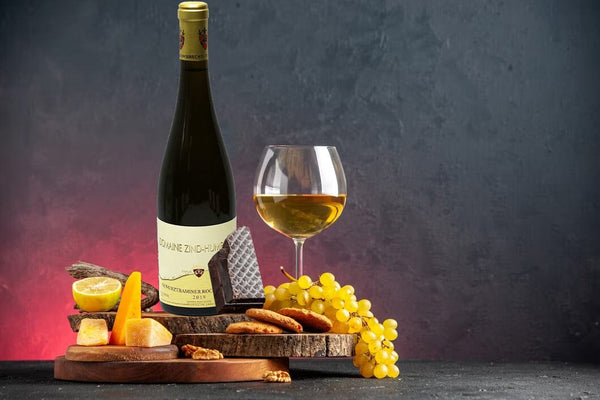 Alsace, located in eastern France, is a region known for its picturesque countryside, stunning architecture, and rich history. But perhaps most notably, it is known for its wine. Alsace produces some of the most exquisite French wine in the world, especially Riesling, known for their exceptional quality, flavor, and elegance. 
Alsace's wine region is located on the eastern slopes of the Vosges Mountains, which protect it from the oceanic climate. This means that the region enjoys a semi-continental climate with long, warm summers and cool, dry winters. This unique climate, combined with the region's fertile soil, creates the perfect conditions for growing some of the world's finest grapes. 
History of the Alsace Wine Region 
The region's wine history dates back over 2,000 years when the Romans first introduced grape growing to the area. Since then, winemaking has become an integral part of the region's culture and heritage, with wine production playing a significant role in the local economy. 
One of the defining characteristics of Alsace wines is their unique red and white wine bottle shape. Unlike most wine bottles, which are cylindrical, Alsace wine bottles are tall and slender. This shape originated in the 18th century when local glassmakers started producing elongated bottles to make it easier to transport the wine on horseback. 
Grape Varieties of the Alsace Wine Region 
Alsace's wines are primarily made from white wine varieties, with the most common being Riesling, Pinot Blanc, Gewurztraminer, and Pinot Gris. These grapes produce a range of wine styles, from dry and crisp to sweet and floral. That said, Alsace Pinot Noir is also excellent and unique. 
Alsace wines have a unique "terroir," a French term used to describe the unique combination of soil, climate, and geography that gives a wine its distinct character. This terroir is believed to play a significant role in the flavor profile of Alsace wines, giving them a distinctive minerality and acidity that sets them apart from wines produced in other regions. 
The Appellation System 
The appellation system and hierarchy in Alsace are similar to other French wine regions. The appellation d'origine contrôlée (AOC) system was introduced in Alsace in 1962, and it has been used to regulate the production and quality of the region's wines since. 
Alsace's AOC system is divided into three levels: AOC Alsace, AOC Alsace Grand Cru, and AOC Crémant d'Alsace. Each level has specific requirements that must be met for a wine to receive the designation. 
The lowest level of the hierarchy is AOC Alsace, which is the broadest appellation and covers wines produced throughout the Alsace region. To receive this designation, the wine must be made from one or more of the approved grape varieties, and it must meet specific standards for yield, alcohol content, and sensory characteristics. The next level is Alsace Grand Cru, which is reserved for wines produced from specific vineyards that have been recognized for their exceptional quality. There are currently 51 Grand Cru vineyards in Alsace, each with its own set of rules and regulations for wine production. To receive this designation, the wine must be made entirely from grapes grown in the designated vineyard and must meet specific standards for yield, alcohol content, and sensory characteristics. 
Finally, there is Crémant d'Alsace, a favorite here at Bottle Barn, which is the appellation used for Alsace's sparkling wines. To receive this designation, the wine must be made using the traditional method, where the second fermentation takes place in the bottle. The wine must also meet specific standards for yield, alcohol content, and sensory characteristics. 
In addition to these three main appellations, there are also a number of other designations used in Alsace, including Vendanges Tardives (late harvest wines) and Sélection de Grains Nobles (sweet wines made from grapes affected by noble rot). 
The best wine store USA boasts a great selection of Alsace wine. 
Here's some suggestions from our carefully curated stock that show the region's diversity: 
What are you waiting for? Go buy wine online!
---