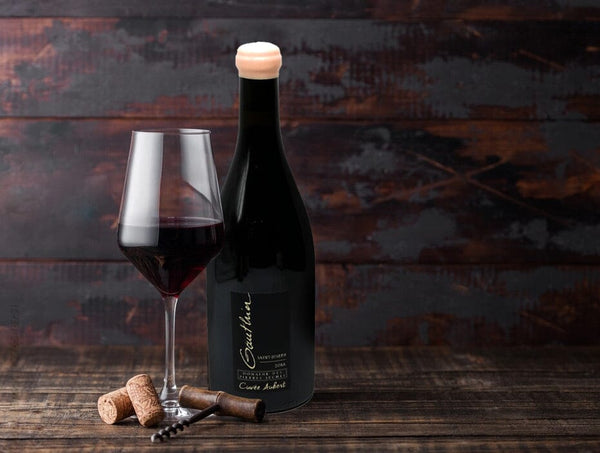 Whether it's in Sonoma or Australia, Spain, Lebanon, or South Africa old vines contribute significantly to high quality viticulture and vinting. In vineyards where ancient vines haven't been replaced in response to wine consumption trends, they offer huge advantages for making wine that distinctly expresses a sense of place in a way that is eco-friendly. They form part of viticultural history and heritage.
In Sonoma County, California, home to your favorite online wine store, Zinfandel reigns as king among the Old Vines, but there's more diversity than that. In many arid climates—think the Iberian Peninsula, South Africa, southern Italy and France—vineyards remained untouched for decades and even centuries. This can include red wine and white wine grape varieties.
What are the Qualities of Old Vines?
Old vines have lower yields, which lends concentration and intensity to the ultimate wine. This also means more vines to make the same amount of wine than from younger vines, which is not always the winery's goal. The aroma and flavor, however, means a better wine. Old vine wines, therefore, may be more expensive that some of their counterparts.
Old vines develop deep roots, water storage capacity, disease resistance, and overall hardiness. They adapt to seeming unfriendly agricultural conditions. Think of the steep terrain of Priorat or arid sandy conditions of Toro in Spain or the Greek islands. These characteristics make them excellent during climate change or drought. They help make individual wine producers sustainable by reducing costly inputs.
Master of Wine Jancis Robinson's website tells us that the "age at which old vines (vielles vignes in France, viñas viejas in Spain) qualify as old can differ from country to country. However, 30–35 years tends to be when a vine is considered 'old', as it is around this age that the productivity of the vine decreases noticeably."
What's Happening with Old Vines?
After you order old vine wine online, you'll be happy to know that in California, the Historic Vineyard Society works as a non-profit, 501(c)(3) organization to preserve the state's historic vineyards and their old vines. Its mission is to educate the public on the very special nature of these viticultural treasures. It also supports Cal Poly research comparing young vines (10 years old or younger), old vines (50 years old or older), and a control group through the grape growing season; wines are produced from the three samples to assess quality using chemical and sensory analysis.
South Africa's Old Vine Project (they define "old vines" as those with more than 35 years) is actually a regulatory body certifying old-vine wines. Did you know Australia, has a relative plethora of the world's oldest productive grape vines? Barossa has abundant phylloxera-free plants. The Old Vine Charter provides four age classifications: Old Vine (at least 35 years old), Survivor Vine (at least 70 years old), Centenarian Vine (at least 100 years) and Ancestor Vine (at least 125 years old). Old vine preservation is also advocated in Chile, where, for example, there are spectacularly ancient vines on their own roots. In Santa Cruz de Coya in Bío wine region, some productive vines were planted commensurate with Chile's independence in 1818.. 
The Old Vine Conference promotes dialogue around as well as awareness and advocacy of these special vinous plants. Jancis Robinson's Old Vines Register provides a catalogue of old vines worldwide, and is a great and regularly-updated reference.
Such regulations, organizations, and initiatives worldwide shows the growing recognition of old vines' important place in winemaking and sustainable, green practices. But it wasn't always so.
What's the History of Old Vines Preservation?
As Jancis Robinson's website tells us, "old vines have historically been the victims of many problems." These include the parasite phylloxera and more recently, often government-backed plans to uproot these vines in favor of more productive young vines or other agricultural crops, which occurred in Spain. Seeking more crop per acre, many winemakers have also grubbed up old vineyards in the 20th and 21st centuries.
We must preserve and respect old vines, because they form part of winemaking heritage globally and more importantly because they are key to fine wine's future.
Here's some old vine wines from around the world you can sample for their fine character, concentration, and intensity when you buy wine online: 
Please read more about wine and wine heritage in our other information-packed wine articles! 
By Charlie Leary
---