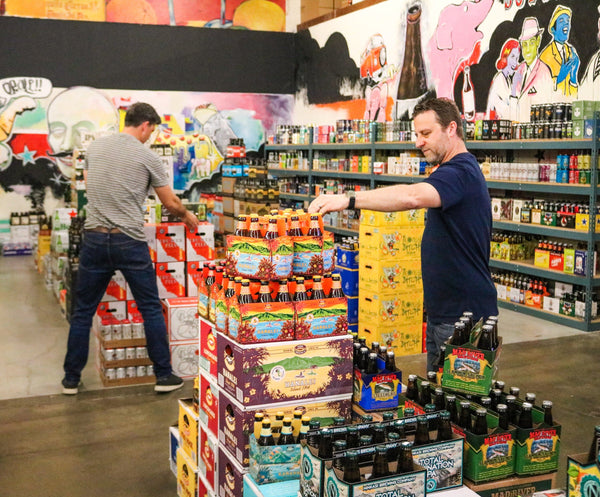 Welcome everyone to our new online blog for all things Bottle Barn and Wine Country! On this platform we'll be featuring some of our favorite local producers, as well as discussing current trends in the industry, pairing recommendations and must-sees in the area.
For those of you who don't know, Bottle Barn is a liquor warehouse located in Santa Rosa, California. Founded in 1990 by Bruce and Loretta Emmons, this place has long been home to some of the most fantastic and affordable local and international wine, beer and spirits.
Sajive and Tina Jain bought the Barn in 2015 and are proudly continuing the Emmons' tradition of serving the community in any way we can, spirits and otherwise.
If you're new to the Barn, you should know that a trip here is incomplete without chatting up some of the staff for tips or recommendations. Sajive loves to say, "We're your wine guys, not your somms," and it's true. We're smart, but at the end of the day we just want to find the perfect bottle for you, whatever the occasion.
Local. Genuine. Unpretentious. Everything great about buying booze with none of the frills. We're a dying breed of family-owned businesses still doing what we love in a commercialized economy.
Bottle Barn is for you. It's for everyone who's ever wanted a glass of wine, bottle of beer or shot of whiskey but refuses to overpay for it. And this is our blog.
Let us know what you'd like to see or learn more about in the comments!
Cheers!
---