Syrah: Characteristics, Pairings, and Particularities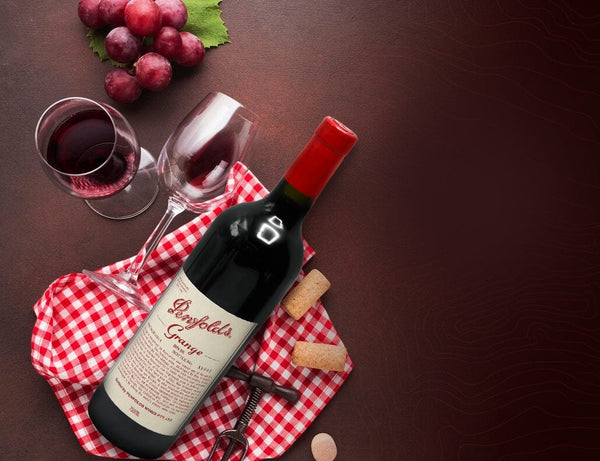 The Syrah variety, also known as Shiraz, is a red grape that is grown all over the world.
In France this red wine bottle is referred to as Syrah, but in Australia it will be Shiraz. Its wines are usually elegant, with an intense flavor, good body, and balanced acidity; however, due to its versatility to adapt to different terroirs, this variety produces very different wines according to the microclimate and the soil in which the vines grow.
Below, everything there is to know about a variety for red wine that is making a name for itself on the international wine map.
What is the Syrah grape and what characteristics does it have?
The Syrah variety is, above all, very versatile: it is a very widespread variety in the wine-growing areas of the entire planet. Beyond French territory, since the 1970s it has adapted very well in Australia, the country to which it owes much of its prestige, but also in Spain, Italy, California, Chile and Argentina.
When it comes to making wine, versatility once again stands out as one of its great attributes. Syrah grapes can be used to make everything from subtle rosé wines or elegant sparkling wines to structured and complex reds with great aging potential.
What is the Origin of Syrah?
The origin of the Syrah variety has caused many discrepancies in the world of wine. First of all, it is necessary to say that it is the great contribution to the varietal universe of the famous Rhône Valley wines, in France.
Until some time ago, its origin was not well known, as is the case with almost all varieties. The legends that narrated its origins were various and always surrounded by controversies and doubts. One of them claimed that its roots were rooted in the ancient Persian center of Shiraz (in southwestern Iran), from where the Phoenicians – or centuries later the Crusaders – would have taken it to Gaul (France). On the other hand, others affirmed that it had always been based in Syracuse, a city located on the southeast coast of the island of Sicily, in the central Mediterranean.
However, it has been scientifically proven, using the DNA genetic identification technique, that Syrah is an autochthonous variety from the area between Lake Geneva and the Alps, right between France and Switzerland.
What Distinguishes a Syrah Wine?
In general terms, its aromas are reminiscent of cherries, even black cherries, blackberries, and raspberries, although it usually expresses these notes more clearly a year after being fermented. It has great color and hue; on the palate it is dense, full-bodied, and often quite spicy.
After a long maturation in the bottle, a quality Syrah can stand out among the great wines of the world. This is certainly true of high quality producers in Australia and France, which you can find when you buy red wine online. Think of the 2014 Penfolds Grange Shiraz, for example. However, due to its versatile personality, it is possible to find great examples in all price ranges: from young and fresh wines to more structured and complex ones.
What are the Best Pairings with Syrah wines?
In general terms, Syrah is characterized by being a wine with pleasant tannins and moderate acidity, therefore, it can accompany a wide variety of dishes. This is certainly true of the French wine:
Due to its characteristic spicy flavor combined with its fruity and floral aromas, Syrah is the ideal companion to grilled fatty meats, mainly pork and lamb.
Due to its elegance and balanced acidity, Syrah also combines with strong-flavored cheeses, such as Gorgonzola, Gouda or fresh and aged goat cheeses.
For pasta lovers, Syrah pairs very well with intense sauces such as bolognese and basil and garlic pesto.
Being a wine with a spicy profile, and in some cases even somewhat smoky due to its aging in oak, it can also accompany curries and typical Indian dishes.
When to Choose a Syrah?
The Syrah variety is a great alternative to surprise with an elegant red variety with character that is not as traditional in Argentina as Malbec and or in Napa as Cabernet Sauvignon. In the same way, it is a good option whenever you want to accompany fatty and spicy foods.
At What Temperature Should Syrah Wine served?
As with all wines, the serving temperature will depend more on the style of the wine than on the variety in question.
For a rosé wine made with Syrah grapes, the appropriate temperature is between 48 and 50° F, on the other hand, for young reds it is about 58° F and for complex Syrahs, with aging, it rises to 61-65° F.
Did you enjoy this primer on the wines known as Syrah and Shiraz? Leave us a comment below!
---