7 Must-try Whiskies for Old Fashioneds at Bottle Barn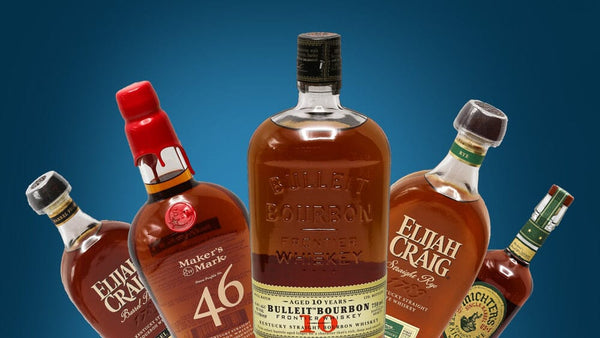 An Old Fashioned cocktail is traditionally made with a whiskey base, so the ideal whiskey for making an Old Fashioned would be one with a rich and robust flavor profile. Aged bourbon is considered the classic choice for an Old Fashioned, with its notes of vanilla, caramel, and oak. Rye whiskey is also a popular option, offering a spicier flavor profile with hints of clove and cinnamon. In general, a whiskey with a strong, distinct taste that can stand up to the added flavors of sugar, bitters, and citrus will work well in an Old Fashioned. Your favorite liquor store California has numerous options available, so you can experiment! 
Here is a simple recipe for making an Old Fashioned cocktail:
Ingredients:
2 oz whiskey (bourbon or rye)

1 tsp sugar (preferably simple syrup)

2 dashes bitters

Orange slice

Maraschino cherry

Ice
Instructions:
In a mixing glass, muddle the sugar, bitters, and a splash of water until the sugar is dissolved.

Add the whiskey and a few ice cubes to the mixing glass.

Stir the mixture until well chilled, about 15 seconds.

Strain the mixture into a rocks glass filled with ice.

Garnish with an orange slice and a maraschino cherry.
Enjoy your delicious Old Fashioned cocktail! 
There are many great brands of whiskey that would work well in an Old Fashioned, and the best one for you will depend on your personal taste preferences and budget. Some popular options for bourbon include Maker's Mark, Bulleit, and Wild Turkey. If you prefer rye, you might try Sazerac, Rittenhouse, or Templeton. It's always a good idea to try a few different brands and see which one you like best in your Old Fashioned. Ultimately, the key is to use a high-quality whiskey that you enjoy drinking on its own. 
These brands—Maker's Mark, Bulleit, Wild Turkey, Sazerac, Rittenhouse, and Templeton—are some of the most well-known and widely available options for making an Old Fashioned. They are all popular choices among bartenders and whiskey enthusiasts, and they have a reputation for producing high-quality spirits. These brands have been selected because they offer a range of flavor profiles, from smooth and caramel-forward (Maker's Mark) to spicy and assertive (Rittenhouse), so they can cater to a variety of tastes. Additionally, they are widely available and often found in most liquor stores, making them accessible to a wide range of consumers. 
There are also many specialty and artisanal whiskies that would be well-suited to making an Old Fashioned. Artisanal and small-batch whiskies are produced by smaller, independent distillers and often feature unique, complex flavors that are different from the more widely available mass-produced brands. Some popular artisanal bourbon options include Elijah Craig, 1792, and Blanton's. If you prefer rye, you might try Michter's, WhistlePig, or Redemption. Keep in mind that these specialty and artisanal brands can be more expensive, but they often offer a truly unique and premium drinking experience that is well worth the investment. 
Ready to order liquor online?
Here's some great Bourbons and Rye Whiskies to use in an Old Fashioned 
Please try a variety of Rye and Bourbon selections to see which makes for your own personal favorite Old Fashioned! Bottle Barn has them all, ready for easy shipping across California!
---