An Inside Look at Laird Family Estate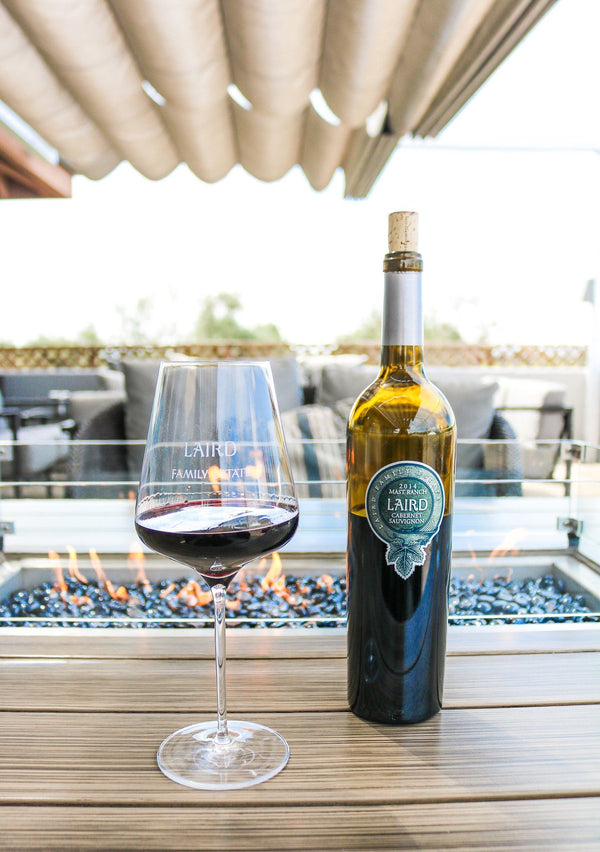 The funny thing about the wine industry is that people get into it from all kinds of backgrounds.
Ken Laird is no exception. Although his grandparents had tobacco farms in South Boston, Virginia, he grown up on Long Island, New York. He didn't study viticulture or enology--he went to Georgia Tech to get his engineering degree and moved out to California to work in the natural gas business.
When he first started camping in Napa Valley with his family in the late 1960s, he saw the direction Napa was headed with vineyards being planted right and left and wanted in.
Maybe it was his summers growing up as a kid, helping his grandparents out in the vineyards in Virginia, or maybe it was sheer intuition; nevertheless, he went for it.
Needing a loan to get started, he went to the bank but they refused to lend him the money. Undeterred, he pulled out the yellow pages and found Robert Mondavi's number, recognized the name, and gave him a call. Mondavi called up the bank to vouch for him, and got him a guaranteed loan for 20 years with the condition that he grow Cabernet Sauvignon and Gamay and sell the fruit to Mondavi.
Today Ken is the second largest private landowner in Napa Valley with 2200 acres of planted vineyards and sells 97 percent of his grapes to other wineries. In 1999, Ken and Gail Laird started their own winery and produce wine today from the other three percent.
As team member Madeline Rose explains, it all started with Chardonnay and Cabernet Sauvignon.
"[In 1999] We only produced about 2000 cases, but we have been increasing our production ever since. And now we produce Pinot Grigio, Sauvignon Blanc, Chardonnay, Pinot Noir and Cabernet Sauvignon, Malbec, Syrah and we have a blend. We produce about 15,000 cases now." Not to mention a sparkling being released for club members this month.
Besides growing grapes and making some wine, the Lairds saw that many young winemakers were entering the market but did not have the means to establish a winery right away. So to help them, they made the new winery a custom crush facility and today roughly 60 brands besides their own are produced there.
One thing that Rose loves about working there is that the team genuinely feels like part of the family.
"It's still family owned and operated. Ken Laird's a young, 83 year old man still really active in the farming and business aspect of the winery. His son is a vineyard manager. His daughter is our general manager and so it's all in the family still."
For visitors, they strive to give them the same sort of homey feel. Thanks to Laird's coveted picnic permit, guests can bring outside food here and enjoy it along with some wine, while playing cornhole or at the soon-to-be bocce court.
"This is definitely the kind of place where people will come and spend the entire afternoon," Rose says.
Next time you're in Napa check them out! Groups under six can walk in, over six just call for an appointment.
Laird Family Estate
(707) 257-0360
---