Iconic Wine Retailer Launches Online Shop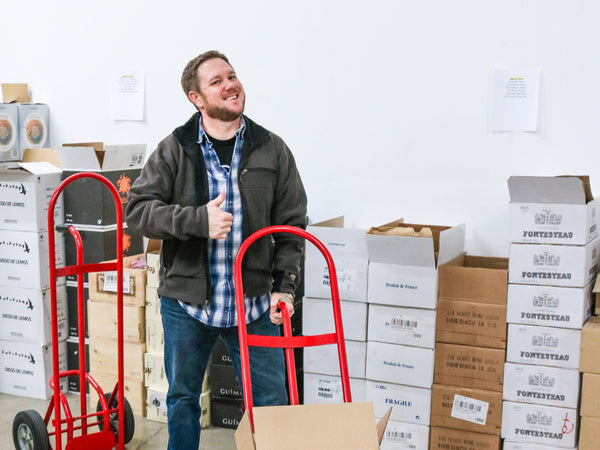 After 28 years of business in Wine Country, industry legend Bottle Barn joins the 21st century.

SANTA ROSA, CA, November 20
—Voted the Best Place to Buy Wine in Sonoma County since 2012, after 28 years the local, family-owned retailer Bottle Barn has finally made the leap to online. In addition to their 15,000 square foot warehouse in Santa Rosa, the business now has a curated, online retail site in order to continue to provide customers across the country with access to their unique wine inventory.
To help increasingly busy Americans save time, Bottle Barn has limited their selection to bottles the team recommends wholeheartedly. From single bottles to curated six-packs, their goal is to make it simple to find the perfect wine while still beating nearly every competitor on price.
The founders of the retail shop believed that good wine does not need to be expensive, and despite changing markets the team has kept that dream alive.
"This is a long time coming," says General Manager Jason Schneider, "Finally we can provide the best of what we have to offer with the ease of online shopping. It's a natural extension of what we have always done, which is to provide excellent insight into the world of wine and offer our customers unbelievable value."
Both in the store and online, Bottle Barn's goal has been to always over deliver for the price from the beginning. If a customer buys a $10 bottle they want it to taste like it should have been $30. Given their direct connection to wine country, the shop has been the place to go for locals looking for genuine customer service, fair prices and an extensive selection.
"The Bottle Barn has always been my go to wine shop in Sonoma County," says Jeffrey Mayo, President of Mayo Family Winery, "It has an incredible selection of wines especially those from less well known or more obscure varietals and appellations. The pricing is also very fair and you receive value and quality in all price points."
While Bottle Barn has long supported organizations in a variety of ways, the 2017 fires made them realize that their work was not enough. So as part of the online site they created Wine Country Forward, where 1% of all purchases of will be donated to local organizations to help the community rebuild and grow stronger.
Bottle Barn is a wine, beer and spirits retailer located in Santa Rosa, California. Family-owned since 1990, they pride themselves on bringing great values on wine to their customers, no matter where they are.
---