Gems of Napa Valley: Must-Visit Vineyards for Wine Enthusiasts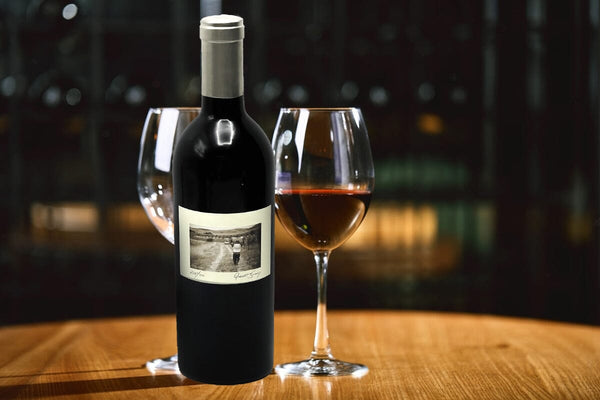 Napa Valley, California, is renowned worldwide for its exquisite vineyards, architecturally stunning wineries, and exceptional wines, such as Robert Mondavi, Beaulieu, or Opus One. While Napa Valley wine comes from many well-known wineries, smaller, lesser-known gems exist that offer unique experiences for wine enthusiasts. Let's explore some hidden treasures of Napa Valley that are a must-visit for discerning wine lovers, and to help plan a visit you can always buy Napa Valley wine online too! 
Frog's Leap Winery 
Nestled in Rutherford, Frog's Leap Winery is a charming, family-owned boutique winery that focuses on sustainable farming and traditional winemaking methods. The vineyard boasts a serene and laid-back atmosphere, making it a perfect retreat for wine enthusiasts seeking a more intimate experience. Frog's Leap offers tastings of their small-batch, handcrafted wines, including their renowned Cabernet Sauvignon and Zinfandel. Visitors can also take a tour of the organic gardens and vineyards, gaining insight into the winery's commitment to environmental stewardship. 
Schramsberg Vineyards 
Not all Napa Valley wine is Cabernet Sauvignon. For sparkling wine enthusiasts, a visit to Schramsberg Vineyards is a must. Located in Calistoga, this historic winery specializes in méthode traditionnelle sparkling wines. Schramsberg's underground caves, carved into the hillside, provide the perfect aging environment for their exceptional sparkling wines. Visitors can embark on an educational tour that takes them through the caves, learning about the traditional winemaking process and the winery's significant role in American sparkling wine history. The tour concludes with a tasting of their exquisite sparkling wines, including their renowned Blanc de Blancs and Brut Rosé. 
Palmaz Vineyards
Nestled on Mount George in the Coombsville AVA, Palmaz Vineyards offers a unique blend of cutting-edge technology and traditional winemaking. The vineyard features a gravity-flow winery built into the mountain, utilizing innovative techniques to craft their wines. Visitors can take a guided tour of the awe-inspiring winery, exploring the intricate network of tunnels and learning about the winemaking process. The tour culminates in a tasting of Palmaz Vineyards' exceptional wines, including their Cabernet Sauvignon and Chardonnay. The stunning panoramic views of the valley make this hidden gem a truly memorable experience. 
Robert Sinskey Vineyards 
Known for their organic and biodynamic practices, Robert Sinskey Vineyards in the Stags Leap District offers a unique and holistic approach to winemaking. The vineyard not only produces exceptional wines but also embraces sustainability and ecological balance. Visitors can take a tour of the vineyard and learn about their organic farming methods and commitment to the environment. The tasting room offers a chance to sample their exquisite Pinot Noir, Merlot, and Bordeaux-style blends. Wine enthusiasts will appreciate the dedication to quality and the harmonious connection between the vineyard and its surroundings. 
Stag's Leap Wine Cellars 
Stag's Leap Wine Cellars holds a special place in Napa Valley's winemaking history. It gained international recognition when its Cabernet Sauvignon triumphed over renowned French wines in the 1976 Judgment of Paris. This vineyard, nestled in the Stags Leap District, boasts a legacy of producing exceptional Bordeaux-style wines. Visitors can enjoy tours that take them through the vineyards, barrel rooms, and winemaking facilities, followed by tastings of their renowned Cabernet Sauvignon and other varietals. 
While Napa Valley is renowned for its iconic wineries, exploring the smaller, lesser-known vineyards can unveil hidden treasures and unique experiences for wine enthusiasts. From the sustainable practices at Frog's Leap Winery to the historic caves of Schramsberg Vineyards, these gems offer a chance to discover exceptional wines, create unforgettable memories in the heart of Napa Valley, and decide which wines you prefer for when you order wine for home delivery. 
Did you learn something new about these Napa Valley winery gems? Please leave us a comment below and check out Bottle Barn's other
informative articles about wine
!
---