From Croatia with Love: A Guide to Zinfandel Wine and Its Travels to California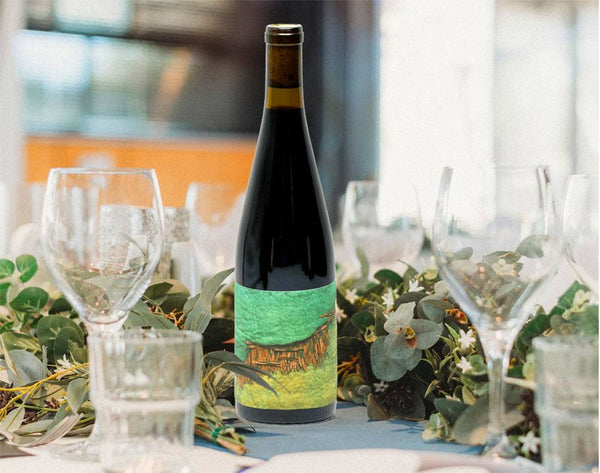 Did you know Zinfandel is a grape native to Croatia? Not Apulia, in Italy, as was once thought, and not California. It is also known as Crljenak Kaštelanski and Tribidrag. This red wine grape is used to make still, fortified, and sparkling wines, including much old vine Zinfandel wine worldwide. The grape has a long history in Croatia, where it has been cultivated for more than 600 years.
The first documented use of the word "Zinfandel" was in 1871, when a Boston newspaper reported the growing of California vines from grape cuttings brought from Austria. The grape's popularity grew when the "White Zinfandel" style of this wine became very popular in the US in the 1970s. Commercial production of Zinfandel in California began in 1869, when the first vines were planted in Sonoma County, home to your favorite wine store USA. Today Zinfandel one of the most widely planted black grape varieties in California. Renowned chef Thomas Keller has said, "My favorite wines are Zinfandels."
More than 10 percent of California vineyards are devoted to Zinfandel, over 12 percent in Sonoma County, and these grapes are genetic equivalents of the Croatian Crljenak Kaštelanski and Tribidrag grapes, as well as the Primitivo variety traditionally grown in Puglia, Italy, where it was introduced in the 16th century. The grape arrived in the United States in the mid-19th century, where it somehow became known by variations of a name applied to another grape, probably "Zieerfandler" from Austria.
Zinfandel is a black-skinned grape variety. Zinfandel grows best in warm climates. The grape is used to make a wide variety of wines, from light and fruity to robust and full-bodied.
The Popularity of Zinfandel Wine
The grape is versatile, which can be used for a robust red Zinfandel wine, or a semi-sweet pink (blush style) wine called White Zinfandel, though technically this is a rose wine. White Zinfandel is sweet, in fact, owing to the naturally high sugar content of Zinfandel, which allows for  fermentation to well over 15 percent if that's the winemaker's desired style. Alcohol content also plays a role in the flavor of the red wines, with higher alcohol giving the wine a more "spicy" mouthfeel that matches well with the wine's inherent flavors, which can include hoisin and bramble.  The popularity of White Zinfandel actually helped save many old vines from being destroyed in California. In this sweet rose "expect sweetness and aromas of bright red fruits, strawberry, raspberry, cherry, and rich citrus," says Wine Folly.
Zinfandel wines made from ripe grapes grown in warm regions generally have flavors of blackberry, anise, and pepper. Wines made from cooler climate or earlier maturing grapes tend to have lower alcohol content and red fruit flavors, such as raspberry, as well as peach preserves.
The grape is also used to make dessert wines, such as the popular Zinfandel Port made in California. A great example when you buy wine online is the Terra d'Oro Amador County Zinfandel Port.
Croatia and "Zinfandel" 
Croatia is one of the world's leading producers of Zinfandel wine, and the country's vineyards are home to some of the oldest vines in the world, a feature shared with California. Zinfandel is used to make many Croatian wines and grown in all of the country's major wine regions. The grape is also widely planted in other parts of Europe, including Italy, Austria, and Hungary.
In 2001, a team of Croatian scientists discovered that Zinfandel was actually identical to Crljenak Kaštelanski, a red wine grape variety from Croatia. The results were published in the journal Science in 2002. The news caused quite a stir in the wine world, as it meant the true origin of Zinfandel was uncertain. However, there are ampelographers who believe Zinfandel is actually a mutation of Tribidrag, yet another Croatian grape variety. So, while the exact origin of Zinfandel is still a bit of a mystery, there's no doubt this grape has strong ties to Croatia.
The historical mystery about Zinfandel goes deeper. The search for the origin of Zinfandel lasted many years and went through many vineyards in Croatia, Italy, and California. Crljenak Kaštelanski's discovery was a breakthrough.
DNA profiling in 1993 on Croatian samples and old vine Zinfandel from UC Davis showed Plavac Mali to be identical to Crljenak Kaštelanski (also known as Tribidrag), a variety native to Dalmatia. Researcher Lamberti suggested in 1976 that the Croatian variety Plavac Mali might be Primitivo. Goheen confirmed this in the early 1980s, concluding that they were similar, but not identical, after conducting isoenzyme analysis. However, some Croats became convinced that Plavac Mali was the same as Zinfandel, including Croatian-born California winemaker Mike Grgich.
In 1993, a researcher named Meredith used a DNA fingerprinting technique to confirm that Primitivo and Zinfandel are clones. This is consistent with the theory that Primitivo was selected as an early clone of a Croatian grape.
Zinfandel: A versatile grape
Zinfandel is a robust grape that thrives in hot climates and is drought tolerant. It produces thin-skinned grapes with a high sugar content. If conditions are right, the grapes can be harvested late to make dessert wine. Zinfandel is characterized by its ability to express the characteristics of its terroir and the skill of its winemaker.
Careful viticulture is needed. Zinfandel's grape is known for its uneven ripening pattern, with some clusters containing overripe raisin-like grapes and green, unripe grapes. Some winemakers choose to vinify the bunches at these different levels of maturity, while others harvest the bunches by hand, even with individual berries, in multiple passes through the vineyards over several weeks. This kind of viticulture requires a huge amount of hand tending, which explains the high price of some of these wines, including in California, where your wine store USA, Bottle Barn, has a vast selection on offer. Some examples include:
By Charlie Leary
---