Francis Ford Coppola: A History with Wine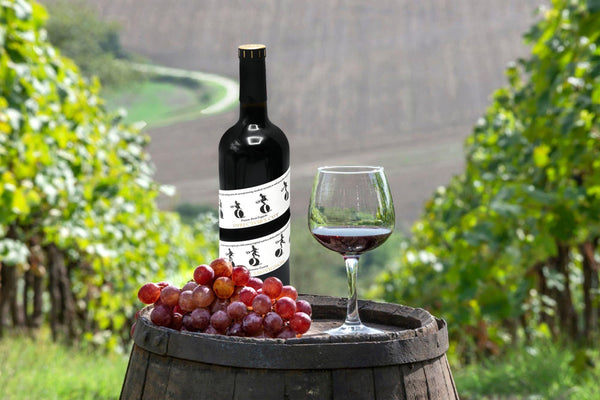 "I want to leave the earth better than I found it for future generations," says Francis Ford Coppola, world-renowned for his career as a producer, director, and screenwriter, but also hotelier and winemaker. Coppola's Italian roots, where wine constitutes an integral part of daily life, run supremely deep as does his commitment to aesthetics. Put the three—concern for the planet, wine, and art— together and it explains the extraordinary story of his winegrowing career tied to Sonoma and Napa. It involved risk taking, many ups and downs, but always with a forward vision informed by the past. "Winemaking and filmmaking are two great art forms," he notes. And you can taste the fruits of his incredible labor of love when you buy wine online.
Wine, Heritage, and Aesthetics 
His first winery acquisition was mixed up with "The Godfather" and "Apocalypse Now" during a search for the bucolic. He had enough money from the success of the former to bid on vast swath of the historic Inglenook estate in a 1975 auction. It was a pipedream. He lost out to land developers who then found that owing to Napa County's new land use restrictions protecting vineyards, they couldn't proceed with condos. Inglenook, the brand, the estate, and the wine, embodies California wine history and European-informed, tradition bound aesthetics combined with a US West Coast sense of place, and most of all, freedom.
Finnish Sea Captain Gustave Niebaum built Inglenook in 1879, including an innovative gravity fed winery. It suffered during Prohibition, but afterwards Niebaum's widow, Suzanne, reopened Inglenook and reestablished its (and California's) winegrowing reputation. Allied Grape Growers bought it in 1964 and then it was split up by that auction. Coppola didn't give up on his dream and managed to purchase more than 1500 acres from the failed developers, risking all as he headed into production of Apocalypse Now, which the naysayers predicted would never succeed. It did. Coppola paid off the mortgage and set about winemaking, but without the Inglenook name, which was owned by a series of corporate interests, Big Wine, so to speak. Canandaigua Wine Company (now Constellation Brands) had the brand and 94 acres at the core of the historic estate by 1994.
Determined to reunite the Inglenook of yesteryear, Coppola negotiated and bought the property for a huge sum in 1995, renaming it Niebaum-Coppola Estate Winery and then Rubicon Estate Winery. The Inglenook name, however, eluded him.
Did he stop there with historic California wine estates?
Coppola Expands, Sustainably
In 2006, the Coppola family purchased the historic Château Souverain in Sonoma County, not far from your wine store Santa Rosa, making it home to the wines of his by then popular Diamond Collection. This became Francis Ford Coppola Winery. And Inglenook? In 2011, he paid an historic amount for the brand, completing the picture. Souverain and Inglenook. Blockbusters, naysayers, risk, debt, and copious vineyards. Napa and Sonoma. Coppola had a vinous empire worthy of his Italian heritage and his California vision.
He set about ensuring this empire would last and give back. In addition to hiring some of the best winemakers, including at points Philippe Bascaules of Chateau Mârgaux and the renowned André Tchelistcheff, Coppola committed to earth-friendly production. This year, Coppola opened his new winemaking facility at Inglenook. Based on ancient practices, he built a cave! The new winery is eco-friendly with no need for heating and cooling, as the earth naturally maintains cool temperature perfect for winemaking year round. At Francis Ford Coppola Winery, meanwhile, he created a "wonderland" for visitors and follows practices to reduce energy consumption (36% comes from renewable sources), conserve water resources, increase biodiversity including soil health, and pay more for sustainably-certified grapes from other vineyards.  Everything is certified by the California Sustainable Winegrowers Alliance (CSWA).
Coppola's Wines 
Coppola's wineries produce a superb variety of wines, red, white, sparkling, and rose. From Inglenook, consider cellaring the 2018 Inglenook Rutherford Sauvignon Blanc and the 2017 Inglenook Cabernet Sauvignon, from the Paso Robles AVA. The Cab has a tightly-woven structure deserving ageing, with fine and velvety tannins, notes of vanilla from the oak barrels, and a licorice flavor that emerges during the long finish.
From his Diamond Collection at Francis Ford Coppola Winery, there's the 2019 Cabernet Sauvignon and the 2019 Claret, a Bordeaux blend. Both are designed for earlier, easy drinking with food as is the 2021 Sauvignon Blanc, with its aromas of citrus zest, pink grapefruit, fresh peach, and wet slate. Go up a notch is the 2019 Director's Cut Cabernet Sauvignon made from pure Sonoma County fruit, including the Alexander Valley. The Director's Cut wines are made to express local terroir.
Now it's time to go buy wine online to taste Coppola's aesthetic, maybe while watching one of his acclaimed films. Be sure to visit our other wine information pages!
---