Celebrate Valentine's Day with these Rare Wines from Bottle Barn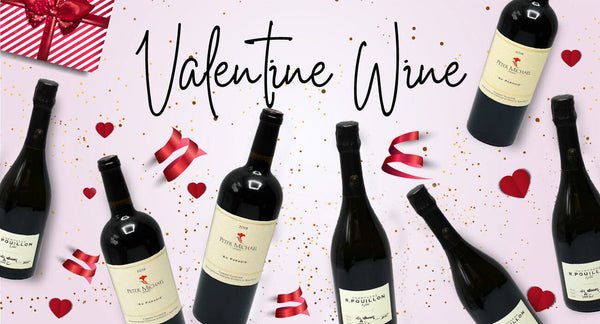 Calling all wine lovers! Valentine's Day is a fitting occasion for sharing fine wine over the course of a romantic meal. Wine can even add to the romance. 
Rare Wines and Valentine's 
Rare wines can be a great choice for Valentine's Day, depending on the occasion and the person you're sharing it with. Rare wines offer a special and unique experience and can make for a memorable and romantic evening. Of course, it's important to consider whether the rare wine is appropriate for the meal you plan to serve and whether your partner is also a fan of that wine or not. A rare wine that may be considered a delicacy to some may not be enjoyed by others. 
Telling the story behind a rare wine can be a romantic gesture, as it adds an element of history and personality to the experience of enjoying the wine. Knowing the background of a white wine or red wine can make it more special and meaningful, and can also enhance the overall appreciation of the wine. 
For example, you can tell the story of how the wine was made, such as the winemaking techniques used or the terroir of the vineyard. Or you can share the history of the wine, such as the winery's origin, or the story of the winemaker. You can also talk about the age of the wine and how it has evolved over time, or about the rarity of the wine and how it is a limited release. 
Sharing the story behind the wine can be a fun and interactive way to enjoy the wine together and to make the evening more special and romantic. It can also make for a great conversation starter and a way to learn more about each other's interests. 
It's also important to note that you don't need to be a wine expert to share the story behind a wine, you can research and learn more about the wine before the occasion, and use that knowledge to make the experience more special and romantic. 
Types of "Romantic" Wine 

 
Pinot Noir and Cabernet Sauvignon are popular choices for Valentine's Day because they are both considered to be "romantic" red wine. Pinot Noir is known for its elegant and delicate flavors, with notes of red fruit and a silky texture. This makes it a great choice to pair with lighter fare, such as fish or poultry. 
Cabernet Sauvignon, on the other hand, is known for its bold and full-bodied flavor profile, with notes of black fruit, cassis, and sometimes a hint of vanilla. This makes it a great choice to pair with heartier fare, such as steak or other red meats. Additionally, it's a classic grape varietal, widely appreciated by wine lovers. Both of these wines can make for a great choice for a romantic dinner, depending on your personal preferences and the meal you plan to pair with them. Several other wines are considered "romantic" and are often enjoyed on special occasions, such as Valentine's Day. 
Some examples of Romantic Wines include:
Remember that ultimately, the romantic connotation of a wine is subjective, and what is considered romantic to one person may not be to another. It's always best to choose a wine based on your own preferences and the meal you plan to pair with it. 
Five Rare Wine Suggestions for This Valentine's Day 
Fortunately, your favorite California wine store, Bottle Barn, has a stounding collection of rare wines perfect for Valentine's Day. I have selected a spectrum of five wines to get you started. It's easy to search for rare wines on the Bottle Barn website. Just click on "Fine & Rare" and you can refine your search from there! 
So, go out and buy your
Valentine's Day wine
online right now, and please leave us a comment below. You can also explore lots of other
articles about wine
at Bottle Barn to find that perfect selection.
---