Best Scotch Whiskeys Between $100 and $150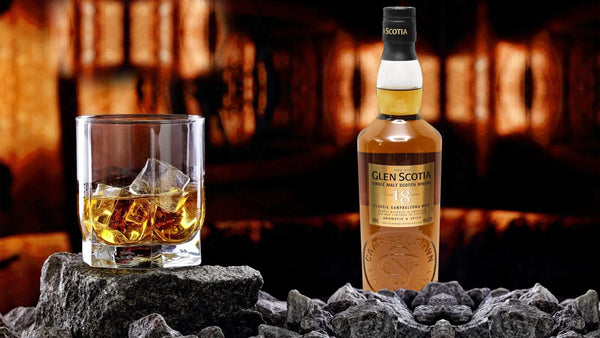 It's the sweet spot for great value and quality in scotch whiskies. Many are aged for around 18 years. Scotch whisky is matured in oak barrels, and the length of time it spends in the barrel can have a significant impact on its flavor profile. Eighteen years is often seen as great point in the ageing process, where the whisky has had enough time to develop complexity and depth of flavor, but hasn't yet started to become overly woody or tannic. Age statements are a common way for distilleries to communicate the quality and prestige of their product. An 18-year-old suggests a whisky is mature, refined, and of high quality, which appeals to discerning drinkers. 
When you buy whisky online, scotches in the $100-$150 price range generally represent a step up in quality from entry-level or budget scotches, but may not necessarily reach the same level of complexity and refinement as ultra-premium or rare bottlings. Here are some general comparisons to other categories of scotch: 
Budget scotches ($30-$50): Budget scotches are typically younger and less complex than their more expensive counterparts. They have simpler flavor profiles, with fewer layers of aroma and taste, and are aged in refill or second-fill casks rather than first-fill casks. 
Mid-range scotches ($50-$100): Mid-range scotches offer more depth of flavor and complexity than budget scotches, with a wider range of aromas and flavors. They are aged for longer periods of time and in first-fill casks, which can contribute more pronounced oak and spice notes. Some mid-range scotches may also be non-chill filtered, which can enhance their texture and mouthfeel. 
Premium scotches ($150-$500): Premium scotches are often aged for longer periods of time than mid-range scotches, and may be produced in smaller quantities or using more expensive cask types (such as sherry or port casks). They have more pronounced aromas and flavors, with a greater complexity and refinement. Some premium scotches may also be bottled at cask strength or without chill filtration, which enhances intensity and texture. 
Ultra-premium scotches (>$500): Ultra-premium scotches are rare and highly sought-after bottlings, aged for exceptionally long periods of time and in exotic cask types. They have extremely complex and nuanced flavor profiles, with a wide range of aromas and flavors. Ultra-premium scotches are also packaged in luxurious and ornate bottles, adding to their prestige and exclusivity. 
You liquor store USA offers great prices on scotch is this sweet spot range. So, let's go buy from the online liquor store and decide! 
Here are some outstanding scotch whiskies that typically cost between $100 and $150:
---