Beautiful Sonoma Country Wineries to Visit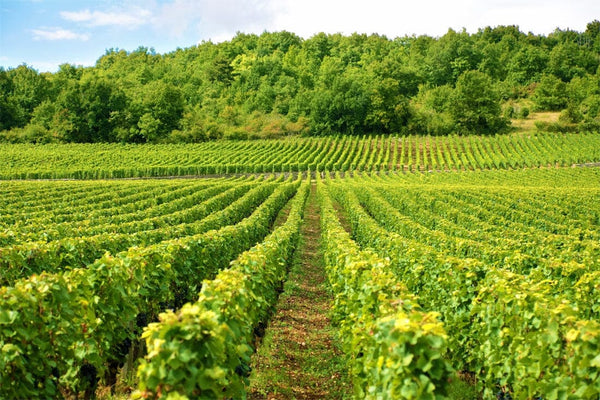 Botte Barn's home, Sonoma County, lies nestled in the heart of California's most superb wine country and is renowned for its picturesque vineyards, lush landscapes, and exceptional wines. With summer gone, there's no better time to explore the region and experience the beauty of Sonoma's wineries firsthand, although, of course, you can also order wine delivery California. From boutique family-owned estates to sprawling vineyard estates, Sonoma offers a diverse array of wineries that are sure to delight wine enthusiasts and casual visitors alike. Here is a closer look at some of the most beautiful Sonoma wineries to visit. In each case, you can also buy wine online!
Nestled in the stunning Dry Creek Valley, Ferrari-Carano Vineyards and Winery is a must-visit destination for wine lovers. Its Tuscan-inspired architecture, lush gardens, and expansive vineyards create an idyllic setting. Stroll through the beautifully manicured gardens, enjoy a picnic by the lake, and indulge in a tasting of their award-winning wines, including Chardonnay, Sauvignon Blanc, and Cabernet Sauvignon.
2. Gloria Ferrer Caves & Vineyards:
In the southernmost part of Sonoma Valley, Gloria Ferrer Caves & Vineyards is a stunning winery renowned for its exceptional sparkling wines and breathtaking views. As you approach the winery, you'll be captivated by the rolling hills covered in vineyards, creating a picturesque backdrop. The winery itself boasts Spanish-inspired architecture, with its white stucco facade and red tile roof. At Gloria Ferrer, you can indulge in a variety of sparkling wines, including Blanc de Blancs, Brut Rosé, and their signature Carneros Cuvée. The winery offers guided tours where you can learn about the traditional méthode champenoise production methods used to create their sparkling wines. After the tour, head to the expansive outdoor terrace to savor your glass of bubbly while soaking in panoramic views of the surrounding vineyards and Carneros region.
3. Chateau St. Jean:
Situated in the heart of the Sonoma Valley, Chateau St. Jean is a stunning winery that combines French-style architecture with captivating landscapes. Its picturesque grounds are adorned with vibrant flowers, serene lakes, and towering palm trees, creating a serene atmosphere. Explore the vineyards, marvel at the exquisite gardens, and enjoy a guided tour and tasting of their superb wines, including Chardonnay, Cabernet Sauvignon, and Pinot Noir.
4. Kunde Family Winery:
Nestled in the scenic Sonoma Valley, the Kunde Family Winery offers a unique wine tasting experience combined with breathtaking natural beauty. This historic winery boasts stunning vistas of rolling hills, vineyards, and lush oak woodlands. Explore their cave tours, embark on a hiking adventure through the vineyards, and relish their award-winning wines, including Zinfandel and Chardonnay.
5. Matanzas Creek Winery:
Matanzas Creek Winery, located in the Bennett Valley region of Sonoma County, is known for its aromatic wines and enchanting lavender gardens. The winery's lavender fields provide a stunning backdrop, and the fragrance fills the air as you explore their beautiful grounds. Enjoy a tasting of their acclaimed Chardonnay and Merlot, and take a leisurely stroll through the lavender gardens for a truly memorable experience.
6. Ram's Gate Winery:
Situated at the southern end of Sonoma Valley, Ram's Gate Winery offers a luxurious and elegant ambiance for wine enthusiasts. The winery's modern architecture blends harmoniously with the surrounding landscape, which includes vineyards, olive groves, and serene ponds. Savor their handcrafted wines, accompanied by delectable food pairings from their on-site culinary team, while enjoying panoramic views of the Sonoma countryside.
In all, Sonoma County is a wine lover's paradise, and its beautiful wineries provide the perfect backdrop for an unforgettable experience. Whether you're seeking breathtaking views, exquisite architecture, or simply an opportunity to taste exceptional Sonoma County wines, this region has something to offer every visitor. From the grand estates to the boutique family-owned wineries, each winery carries its unique charm and allure. So, plan your trip, pack your bags, and embark on a journey to explore the beautiful Sonoma wineries. Cheers!
Please be sure to check out all the informational wine articles from the best online wine store, Bottle Barn, and leave us a comment below!
---