Taste Over 300 of Sonoma County's Best Wines—All in One Place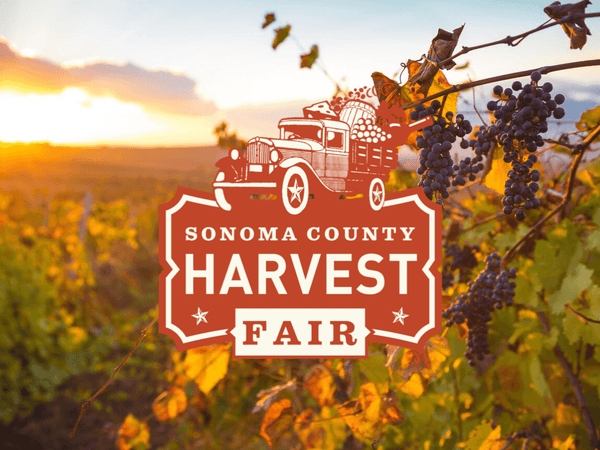 For those who love Sonoma County wines the most anticipated event of the year begins today. 
The 2019 Sonoma County Harvest Fair will be held on Friday, October 4th and Saturday the 5th at the fairgrounds, bringing together over 100 businesses for a celebration of local food, beer and wine. It will be the 44th year the fair has been running, and the fair has a long history of shedding light on exciting new local products.
"My family has been participating in the Sonoma County Harvest Fair for over 38 years," says Teejay Lowe, Harvest Fair Board Member, "For much of that time we entered our many products from G&G Supermarkets. Getting a Harvest Fair awards really put our bakery on the map. Our sales would triple overnight when our item won an award. Sonoma County Harvest Fair is a great place to showcase new products in a company's line up."
With over 100 wineries and 40 local business participating, there will be plenty for attendees to taste their way through. Lowe says they anticipate roughly 4,000 guests over the two-day event.
"The Sonoma County Harvest Fair focuses on the bounty of Sonoma County. Our wine competition requires that the wine is produced from grapes grown in Sonoma County. Our professional food competition recognizes dishes created with local ingredients. We are extremely fortunate to live in such a bountiful county."
Participants in the Grand Tasting will be able to walk around and try an incredible number of award-winning wines selected at the Sonoma County Harvest Fair Wine Competition just days before. The winners were selected by 18 judges out of over 1,000 entries, and all made from 100% Sonoma County grapes.
Single day tickets for the Grand Tasting are $65 pre-sale and $120 for a 2-Day Pass. They can be purchased at checkout from Bottle Barn Santa Rosa or online at the Harvest Fair website.
To shop our curated Harvest Fair six packs with free shipping, click here.
---